Learning at
Collegio Einaudi
A multidisciplinary universe
The University Collegio Einaudi Foundation offers a wide range of personalized and multidisciplinary educational experiences, complementary to those of university study courses and aimed at supporting students, so that they mature into men and women eager and able to contribute to the social, economic and cultural growth and improvement of society.
A concentrated and engaging experience
Taking part in educational courses at Collegio Einaudi is a profound and intense experience.
Personalization
High customization of your learning course
Accompaniment
Expert accompaniment along the way by Collegio staff and professional coaches
Transversal skills
Focus on transversal skills that are essential for the future of young people, such as self-awareness, awareness of others and the world
Community

Belonging to a lively community that looks after individuals and the group as a whole, areas where students can share their merit and develop their ambitions.
Training Architecture and
path for the academic year 2023/24
Self-awareness
Develop awareness of one's individual characteristics, strengths and areas for improvement
Develop one's individual potential
Develop self-efficacy and psycho-physical well-being;
Awareness of others
Develop curiosity and the ability to take part in a discussion on emerging and topical issues
Acquire tools through useful experiences to effectively carry out service activities for the benefit of the community in a perspective of systemic innovation, resource sharing and cooperative regeneration;
Interpreting different cultural contexts and valuing their differences from an inclusive perspective
Awareness of the world
Develop values of citizenship and concern for the common good
Develop awareness of social, environmental and economic phenomena with a strong impact on future society
Use foreign languages to relate to different cultures;
The fundamentals of your Collegio training
The Collegio Einaudi training experience is highly customizable for each student.

The Venue Director will plan one-to-one meetings with you at the beginning of the academic year, to review your proposed study plan together.

Make your choice, guided by your interests and needs; at the same time, don't forget that the diversification of activities, focuses and experiences in your study plan is an important value.

When planning your personal study course, be sure to plan at least 70 hours of learning if you are enrolled in the 1st, 2nd and 3rd years of 1st level degree courses, and at least 25 hours of learning if you are enrolled in the following years.

Do not saturate your minimum amount of training hours with a single long-term training initiative, but prefer the inclusion of several different types of activities, in order to make the training experience as multidisciplinary as possible.
DO NOT FORGET
The training activities planned for the first semester of the academic year 2023/24 take place mainly in virtual mode, while the activities planned for the second semester will take place mainly in presence mode, with some exceptions indicated in the Training Platform
Some training activities for which it is not possibile to foresee the virtual mode (e.g. activities with a high experential content such as territorial exploration paths and recreational-sporting activities) may be published on the Training Platform (and notified via NL, social media and telegram) in last-minute mode, i.e. about 7 days before the start date of the activity itself: this in order to allow an organization compatible with any restrictions dictated by the COVID-19 health emergency.
If during the academic year 2023/24 the conditions of the COVID-19 health emergency make it necessary to re-plan one or more training activities from face-to-face to virtual mode, the students will be promptly informed.
Conversely, the activities originally planned in virtual mode will not undergo changes regarding the delivery method during the year.
Participation in training activities in virtual mode necessarily requires a stable connection to the internet, microphone and video camera turned on.
The use of the training courses is further regulated by the "PFP Student Regulation" which you can consult – from the moment of notification as winner of the study place – through the Training Platform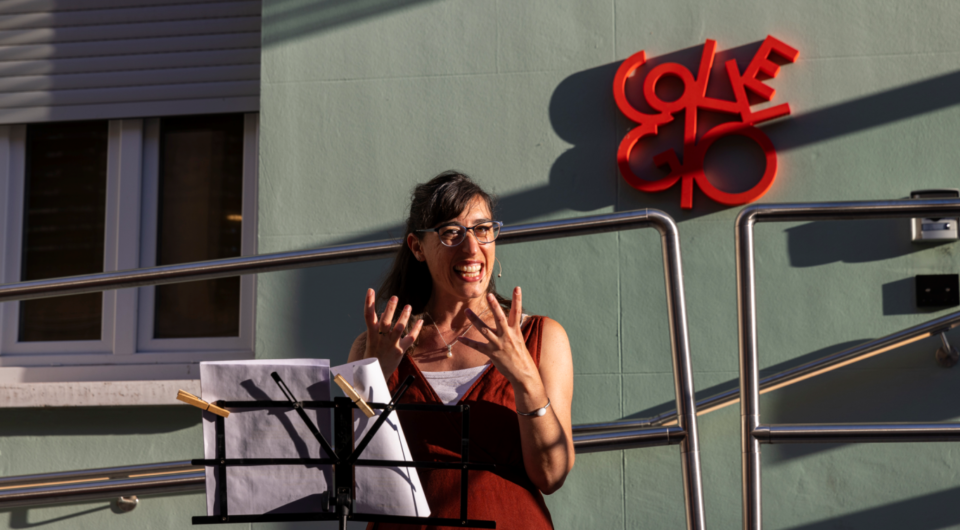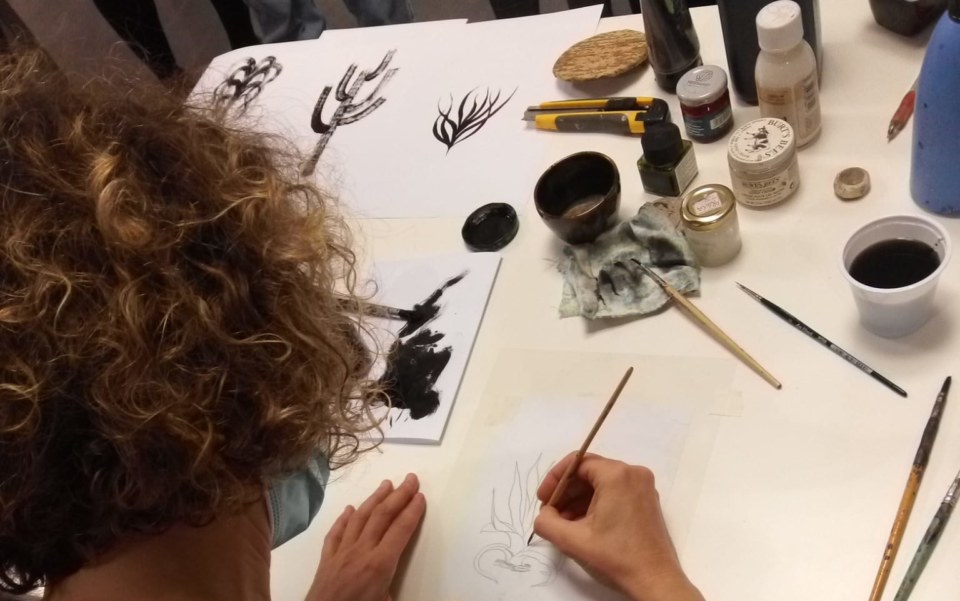 The teaching method
Learning at Collegio Einaudi is achieved through a teaching method that favors 4 factors
M
Micro-learning
Learning time is precious, which is why we concentrate the study experience without compromising on intensity.
A
Action-learning
Learning means experiencing: for this reason, our courses include opportunities for students to experiment in the field and to test themselves.
S
Self-study
Learning requires motivation: to support and grow our students' ability to focus on their learning objectives, our courses comprise independent in-depth study and individual work phases.
C
Community well-being
Every opportunity to learn favors individual well-being and well-being of the Einaudi community. Every experience, as well as every learning process, must be accompanied by attention and respect for our own well-being and the well-being of others.
Learning Activators
Each educational course represents a learning ecosystem that uses a variable combination of 4 activators:
Basic bricks / Fondamentali
Interactive content sharing session, aimed at developing basic knowledge together with experts in the subject.
Trial & Think Lab / Laboratori
A laboratory session, aimed at further supporting the learning process through direct, individual or group experience.
A cup of tea with…/ ispirazioni
An interactive dialogue session with special guests, aimed at discovering new horizons and questioning our most deeply-rooted ideas..
Einaudi
Plus
An unexpected and out-of-the-ordinary experience, aimed at achieving a further level of learning to be discovered together in which individuals and groups collaborate, compete and learn naturally.
FAQ
It is the Collegio's Personalized Training Plan, which each student draws upon entering Collegio and which they undertake to attend for the entire academic year.
The Collegio Einaudi Foundation offers a wide range of multidisciplinary training experiences, complementary to those of university courses.
Taking part in the learning paths at Collegio Einaudi is a dense and engaging experience that is characterized by:
• the high level of personalization of one's learning path
• expert accompaniment along the way by Collegio staff and professional coaches
• the focus on transversal skills that cannot be renounced for young people who intend to guide their own idea of ​​the future such as Self-Awareness, the Other and the World
• belonging to a living community attentive to self-care, the group and the wider community as areas in which to share one's merit and cultivate / grow one's ambitions

No, it is included in the fee

It is possible to choose the composition of your PFP but each student of Collegio will have to plan
– 70 hours of training per year for those attending the first 3 years of university
– 25 hours of training per year for those attending the following years

The minimum number of training hours is required by ministerial decrees 672 and 673 of 2016.

The training of Collegio aims to support female students and university students in becoming People, Citizens, Professionals aware: of their own resources, of the world around them and of their possibility and opportunity to create an impact of growth and improvement at social, environmental and economic.

The PFP includes courses aimed at perfecting the study method, at acquiring self-awareness and one's own resources, at reinforcing soft skills, at guiding one's study and work choices, and at reinforcing English language skills, at supporting the own psycho-physical well-being, to explore the territory and generate impact in the reference community.
Any further doubts or questions?
The Training Team is at your disposal for any queries you may have.