Listening and guidance services
Every Collegio Einaudi student, during their stay, benefits from guidance services, psychological support and other forms of assistance aimed at supporting learning, growth and personal self-fulfillment.

All the services are free of charge for the college students.

The services operating and the procedures for accessing/using them are described below.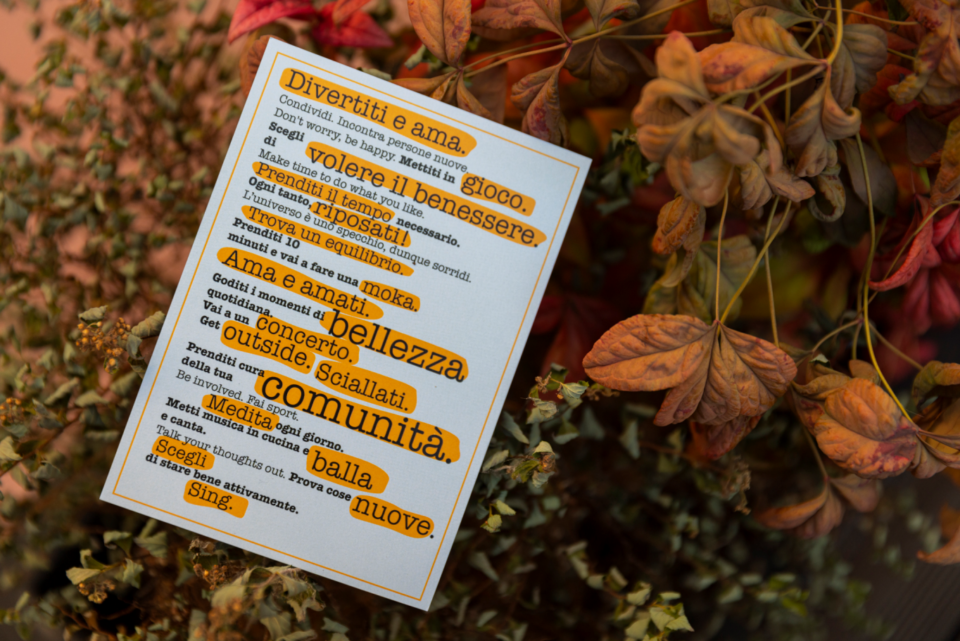 Collegio offers its students the opportunity to undertake an individual coaching course, held by professionals with proven skills from the Gestalt School of Coaching.
A coaching process can contribute to helping the student to increase the level of self-awareness, to access their individual resources and recognize modifiable action patterns, and to pursue an overall improvement in relation to their future projects, plans and actions.
Among the possible objectives of the coaching path:
the development of skills for the achievement of personal, academic and professional goals;
self-orientation in study, career choice and job placement
Collegio students – regardless of their reference university – can access psychological support courses, held by postgraduates and professionals with proven skills and aimed at accompanying:
overcoming moments of emotional difficulty in current life and in the pursuit of personal, academic and professional projects
the elaboration of problematic events pertaining to any sphere and favor the restart of the stalled psychological process
the achievement and consolidation of a situation of psychophysical and relational well-being
Here are the Collegio's partners in the provision of psychological counseling and individual psychotherapy services:
Associazione IBTG Scuola Gestalt di Torino
It includes an individual path managed by psychotherapist psychologists attending the school of psychotherapy. The course is aimed at providing initial psychological support, investigating needs and possibly directing the path towards professionals and for different durations where deemed necessary.

Associazione di Volontari Area G
The path includes an initial interview aimed at gathering the psychological needs and confirming the acceptance of the request, followed by up to an agreed number of psychological interviews aimed at allowing the elaboration of the problematic event.